Falk-Filip-Finn Westerich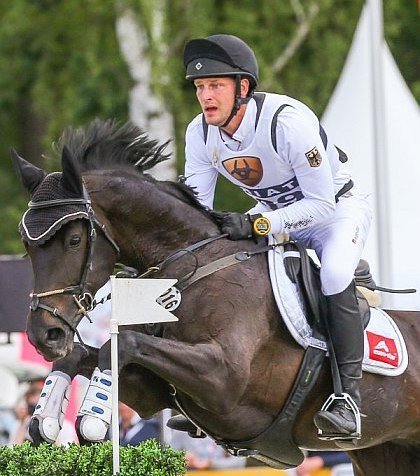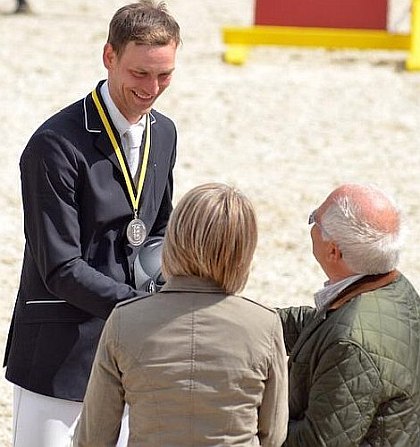 Until the age of 16, Falk rode with the ponies Max and Moorlands Galwin in the national cadre of BaWue to the German championships and was also
successful numerous
times in national championships. After the ponies, 2001 was a sluggish start for the big horses.
Falk completed his junior high school and then went to a secondary business school, which he finished early to begin apprenticeship as a "Pferdewirt" at the parental equestrian center. His parents repeatedly sent him to other companies for a longer period of time. Especially the time with
"Pferdewirtschaftsmeister"
Marcus Laemmle left his mark on Falk in this period.
Further development, results, successes
2017
Falk and FBW Gina K celebrate the first team victory in the Nations Cup in the CICO*** Strzegom. In the indivdual ranking they win bronze. In addition, Falk and Gina manage to reach the longlist for the European championship for the first time.

At the CCI*** in Boekelo-Enschede (Netherlands), both prove once again that they can be reckoned with, especially in long format.
2016
Falk and FBW Gina K are part of a German team in the Nations Cup for the first time, first in Strzegom (Poland), then in Vairano (Italy). Falk wins silver with the German team and got 12th place in the individual ranking.

During this season, Falk gained his first experience in show jumping in the heavy class and can gather first good placements.

In the same year Falk and FBW Gina K can round off their achievements with a 10th place in the CCI*** in Strzegom. Because of these excellent results Falk is appointed to the

German Cadre of Eventing.
2015
Falk takes 8th place at the CIC*** in Arville (Belgium) with the talented 8-year-old mare FBW Gina K (breeder: Martin Kruck).
2012
The siblings Kim and Falk found the company Westerich Horse Sport GbR (WHS). Unfortunately, Rockin 'Rudi has to retire from active sports this year due to age.
2011
Falk and Rockin 'Rudi are completing their first CIC***, which will spark the dream of becoming a professional in Falk. Especially his good friend and jumper professional Jörg Widmaier supports Falk and Kim in the jumper training a lot.
2010
At this time he finds a lot of support from "Pferdewirtschaftsmeister" Rüdiger Rau. From now on Falk qualifies several horses for the German championship and brings again and again young horses to the eventing sport.
2009
Falk starts with his home-grown Trakehner gelding Rockin 'Rudi, first in CIC* exams, then in CIC**.