Together with the equestrian sport center Gestuet Deschenhof, WHS has a yard area of almost one hectare. Since 2012, this includes two riding halls with 1,800 sqm and 800 sqm of riding area.
In addition, WHS has 30 horse boxes (some with paddock), several saddle chambers, a covered horse walker, two solariums, a big 3'000 sqm clay court, a lawn court, an off-road trail with fixed and transportable obstacles and jumps, a sunken road and a large water complex.
In addition, our equestrian center offers horse boxes for training and course guests.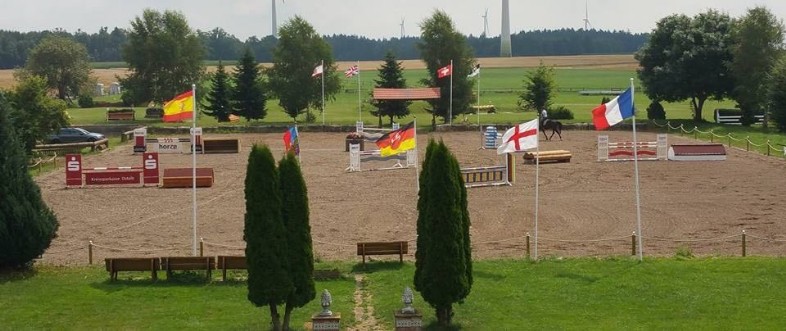 The 45 × 65 m all-weather clay court with a sand-fleece mixture provides the optimal conditions for successful training and preparing for tournaments.
For us, the regular care of our riding floors is a must-do and
absolutely
self-evident.
The large, modern indoor riding hall, built in 2012 by the WHS GbR, not only has the special size 30 × 60 m, but is also equipped with a high-quality floor fleece-mixture from terra-tex.
The large-scaled light bands provide a bright riding atmosphere. Due to these good light and riding conditions, all types of courses and different showjumpings are possible.
Our slogan: We keep horses in their natural environment and offer ideal living conditions.

More than 30 horse boxes (in comfort size 3,50 x 3,50 m, partly with paddock) and saddle chambers are located in a modern, functional and high-quality building.
The horse boxes are arranged in a double row with a central stable lane, and are well ventilated with ideal light conditions.
The design of our private outdoor terrain is ambitious with different training sections. Here we have several hills, fixed and transportable obstacles, natural jump-ups and jump-downs, a sunken road and a interesting large water complex.

Our outdoor terrain is suitable for trainings
of any kind
from easy to advanced.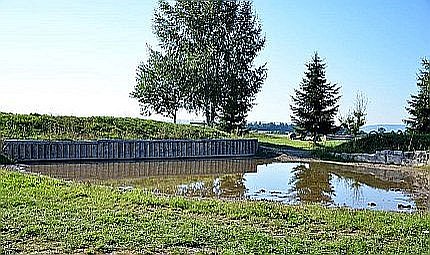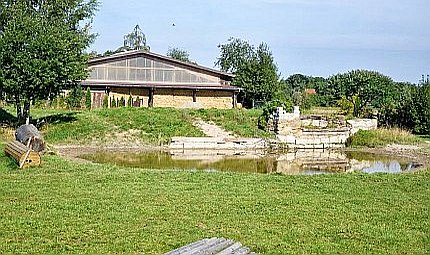 Our water complex is one of the best for eventing riders in Baden-Wuerttemberg (BaWue) with its unique design and his excellent possibilities.